BBAUV is where we are today because of the generous support and commitment of our sponsors towards our project. We would like to thank them with all our hearts, for their unwaivering belief in us and for their contributions, which will be used to continually upgrade the vehicle, for our annual Singapore AUV Challenge in March, as well as the 18th AUVSI Robosub in July.
Every gift, no matter the size or type, makes a difference to our project and paves the sea of our future. To become one of our sponsors, please contact us via email:
bumblebeeauv [at] gmail [dot] com
---
Title Sponsors

The Faculty of Engineering (FOE) has supported our team with a cash sponsorship of SGD 25,000 this year, and a provision of a lab space in Advanced Robotics Centre (ARC) and Controls and Mechatronics Lab 1 for us to carry out our AUV development activities. In 2014, the Department of Mechanical Engineering supported the group with the purchase of the Doppler Velocity Log.
The School of Computing (SOC) has supported our team with a cash sponsorship of SGD 15,000 and provided three competition air tickets.

---
Platinum Sponsors

Superior Energy Services serves the drilling, completion and production-related needs of oil and gas companies worldwide through a diversified portfolio of specialized oilfield services and equipment that are used throughout the economic life cycle of oil and gas wells. Ever since 1989, they have been providing specialized services, tools, equipment and exceptionally trained personnel needed to develop and produce oil and gas. Also, Superior Energy has been on the leading edge of a number of developments that benefit oil and gas producers throughout the life cycle of the well.
Hallin Marine, now under Superior Energy Services, had been our title sponsor from 2012-2014. In our early days, they provided a cash sponsorship for the procurement of AUV components, strengthened the team with sponsorship link-ups to other industry partners, and also sponsored the team's trip to AUVSI Robosub 2014.
Seatronics, global leaders in the rental and sale of marine electronic equipment, specialises in a range of applications: geophysical survey; navigation and positioning; oceanographic systems; video inspection; ROV survey; ROV tooling and diving & non destructive testing. In addition to equipment rental, sales, and 24hr global technical support, Seatronics supplies subsea connectors, manufactures subsea moulded cables and has state of the art calibration facilities throughout our global offices.
Seatronics will be sponsoring the long term rental of the multi-beam imaging sonar and several key sensors on board our AUV. Seatronics also provided and mounding support underwater connectors used on the AUV.


Cititech Industrial Engineering, is a metal fabrication and machine shop that has been producing high quality metal products for over 20 years. They specialise in professional custom precision metal fabrication, and also work with a wide range of materials. Their capabilties include fabrication of a variety of product sizes such as small souvenirs, mid size fire proof doors or server racks, and full sized structures completed with power coating upon request.
Cititech is our main sponsor for mechanical fabrications on board BBAUV Version 2.5. The services which we used for our manufacturing includes CNC machining, laser cutting, drilling, as well as anodising of the individual parts. Furthermore, Cititech goes the extra mile by helping us with raw materials procurement, ensuring that our product specifications are met with precision, and also providing helpful ideas and advice to our design problems.
---
Gold Sponsors
Temasek Hall (TH), a student hostel of NUS, envisions itself as a Hall of choice where residents are inspired to develop their talents, explore their potential and strive for success in a conducive learning and living environment. It offers a wholesome and vibrant Hall life which builds character and inculcates values such as respect for individuals, integrity, creativity and excellence. The hall, steeped in its rich history also spearheads many new initiatives that encompasses sports, cultural activities and volunteerism.
TH sponsored accommodation for our project team in 2013, 2014 and once again in 2015, allowing for efficient development of the AUV during the most crucial semester break period right before the competition. TH, as an excellent common place of accommodation with a great range of facilities and infrastructure, enables our well-rested students to concentrate fully and work optimally at achieving the best results at the annual Robosub.


IKM Subsea Singapore specializes in the production, hiring out and operating of high tech ROVs and subsea equipment. This includes design, product development, documentation, and tailoring our vessels, service, and support. With more than 150 employees and 20 ROV systems they are currently the world's 10th largest ROV operator utilising their own Merlin technology. IKM will be sponsoring the team with a cash sponsorship and also helping with our freight shipment to USA for ROBOSUB 2015.
National Instruments will be providing the team with online training acess to LabView, FPGA and Real Time, together with an sbRIO. NI is transforming the way engineers and scientists design, prototype and deploy systems for measurement, automation and embedded applications. NI empowers customers with off-the-shelf software such as NI LabVIEW and modular cost-effective hardware, and sells to a broad base of more than 30,000 different companies worldwide.


Festo is a leading world-wide supplier of automation technology and the performance leader in industrial training and education programs. We will be using their pneumatic systems for all our manipulators: grabber, dropper, and torpedoes launchers. The sponsored parts include linear cylinders, rotary actuator, solenoid valves, connectors and thru-panel aluminium bulkheads.
Keppel Offshore & Marine Technology Centre (KOMTech) is responsible for research and development, product development as well as process technology aimed at improving productivity in Keppel Offshore & Marine yards.Leveraging existing and proprietary technologies, KOMtech fulfils a key technology foresight role in advancing Keppel O&M thrust into new markets and opportunities, as well as developing innovative solutions that are commercially viable and adaptable to the needs of the industry. KOMTech has provided a cash sponsorship for our AUV developments.


Kentronics Engineering Services & Supplies provides services from three phases of process, including Printed Circuit Board (PCB) Design and Layout, manufacturing, and finally assembly for the Electronics Market. Through the years, Kentronics has delivered innovative design & practical PCB solutions to company in all diversified fields that covers USA, Europe, Africa, Australia & South East Asia etc. Kentronics has helped us fabricate all our customised PCB boards for installation on board the AUV.
---
Silver Sponsors

Sponsored: Underwater Connectors & Moulding Services

Sponsored: 3 IMUs

Sponsored: Hydrophones

Sponsored: Guppy Cameras

Sponsored: Camera Lens

Sponsored: Electrical Hardware and Kits
---
Bronze Sponsors

Sponsored: Thrusters

Sponsored: Videoray Thrusters

Sponsored: Discounts on ESC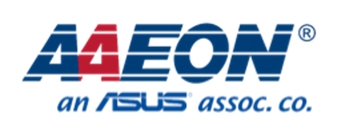 Sponsored: Single Board Computer

Sponsored: Draw Latches

Sponsored: Pressure Relieve Valves

Sponsored: Cutting Tools

Sponsored: Screws & Fasteners

Sponsored: Evernote Workspace

Sponsored: Raw Materials

Sponsored: Software Support

Sponsored: Software Support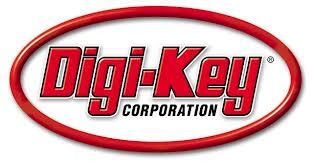 Sponsored: Discounts on Electric Components
---
Supporting Organisations