BBAUV is grateful for the commitment of our sponsors towards our project. Their contributions will go towards building a better vehicle, which will participate in both Singapore AUV Challenge in March, as well as the 17th AUVSI RoboSub in July.
To become one of our sponsors, please contact us via email:
bumblebeeauv [at] gmail [dot] com
---
Title Sponsors

Hallin Marine, a Superior Energy Services company, is a worldwide provider of integrated subsea solutions to clients in the oil, gas and renewable energy sectors. Founded in 1998, Hallin offers a broad range of subsea/offshore services and equipment including the latest saturation diving systems, remotely operated vehicles and support vessels, as well as ultra-modern engineering and manufacturing capabilities. Work undertaken typically comprises the design, installation, construction, maintenance, repair or survey of equipment required to transport oil and gas from the sea bed. Hallin currently operates a fleet of 8 subsea operations vessels and up to 28 ROVs ranging from deepwater construction class to shallow water inspection units.
Hallin Marine has been the title sponsor since August 2012. They provided a cash sponsorship from the start for the procurement of AUV electronics and other parts. In preparation for ROBOSUB, Hallin Marine further strengthened the team with sponsorship link-ups to other industry partners. They will also be sponsoring the team's trip to AUVSI RoboSub 2014.
---
Platinum Sponsors
Seatronics, global leaders in the rental and sale of marine electronic equipment, specialises in a range of applications: geophysical survey; navigation and positioning; oceanographic systems; video inspection; ROV survey; ROV tooling and diving & non destructive testing. In addition to equipment rental, sales, and 24hr global technical support, Seatronics supplies subsea connectors, manufactures subsea moulded cables and has state of the art calibration facilities throughout our global offices.
Seatronics will be sponsoring the long term rental of several key sensors on board our AUV. There will be the Workhorse DVL 1200Hz aboard BBAUV for the Singapore AUV Challenge, and we are also experimenting with the use of a multi-beam imaging sonar for object recognition. Seatronics is also the sole provider and mounding support of all underwater connectors used on the AUV.


The project group is sponsored by Temasek Hall (TH), a student hostel of NUS. TH's sponsorship of accommodation for our project team in 2013 and 2014 has allowed for the most efficient development of the AUV during the most crucial semester break period right before the competition. TH, as an excellent common place of accommodation with a great range of facilities and infrastructure, enables our well-rested students to concentrate fully and work optimally at achieving the best results at the annual RoboSub.
TH envisions itself as a Hall of choice where residents are inspired to develop their talents, explore their potential and strive for success in a conducive learning and living environment. It offers a wholesome and vibrant Hall life which builds character and inculcates values such as respect for individuals, integrity, creativity and excellence. The hall, steeped in its rich history, also spearheads many new initiatives that encompasses sports, cultural activities and volunteerism. You can find out more about them from the Hall website as well as their Media Facebook Page.

---
Gold Sponsors

National Instruments will be providing the team with online training access to LabView, FPGA and Real Time, together with an sbRIO. NI is transforming the way engineers and scientists design, prototype and deploy systems for measurement, automation and embedded applications. NI empowers customers with off-the-shelf software such as NI LabVIEW and modular cost-effective hardware, and sells to a broad base of more than 30,000 different companies worldwide.
Festo is a leading world-wide supplier of automation technology and the performance leader in industrial training and education programs. We will be using their pneumatic systems for all our 4 manipulators: grabber, dropper, rotary, torpedoes launchers. The sponsored parts include linear cylinders, rotary actuator, solenoid valves, connectors and thru-panel aluminium bulkheads.


Cititech is the main sponsor for mechanical fabrications on board BBAUV 2014. They specialise in professional custom precision metal fabrications. The services used for our manufacturing includes CNC machining, laser cutting, drilling, as well as anodising of the individual parts.
---
Silver Sponsors

Sponsored: 2 pieces of 4.5mm lens

Sponsored: Cash

Sponsored: 5x TC4013 Hydrophones

Sponsored: 2x F046C Guppy Pro & 2x F146C Guppy Cameras

Sponsored: 20x Evernote Business Accounts

Sponsored: 3 IMUs

Sponsored: PCB Fabrications
---
Bronze Sponsors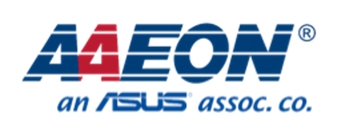 ---
Equipment Partners and Supporting Organisations