Title Sponsors

Hallin Marine is the title sponsor for BumbleBee. Their sponsorship will essentially allow the team to focus on engineering and rapid development of the robot.
Hallin Marine, a Superior Energy Services company, is a worldwide provider of integrated subsea solutions to clients in the oil, gas and renewable energy sectors. Founded in 1998, Hallin offers a broad range of subsea/offshore services and equipment including the latest saturation diving systems, remotely operated vehicles and support vessels, as well as ultra-modern engineering and manufacturing capabilities. Work undertaken typically comprises the design, installation, construction, maintenance, repair or survey of equipment required to transport oil and gas from the sea bed. Hallin currently operates a fleet of 8 subsea operations vessels and up to 28 ROVs ranging from deepwater construction class to shallow water inspection units.
Hallin Marine has been supporting the team since August 2012. They provided a cash sponsorship from the start for the procurement of AUV electronics and other parts. In preparation for ROBOSUB, Hallin Marine further strengthened the team with superior engineering expertise in design and manufacturing and sponsorship link-ups with other industry partners. They will also be sponsoring the team's trip to AUVSI Robosub 2013. We sincerely thank you for making the finances and cash flow smooth for us, and our dreams a reality.
---
Platinum Sponsors
Quantstone Investments is the team's first cash sponsor. Their sponsorship will be going a long way to help procure the parts we need in building BumbleBee. Founded in April 2010, QuantStone Investments is an investment analytics start up, providing portfolio, risk, performance analytics and fund management solutions for her clients. Her clients include major asset management firms, securities firms and hedge funds based in China. The company is currently based out of Beijing, with offices in Shanghai and Shenzhen.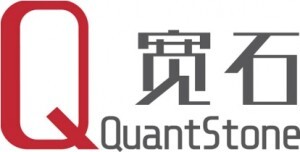 Seatronics, global leaders in the rental and sale of marine electronic equipment, specialises in a range of applications: geophysical survey; navigation and positioning; oceanographic systems; video inspection; ROV survey; ROV tooling and diving & non destructive testing.
In addition to equipment rental, sales, and 24hr global technical support, Seatronics supplies subsea connectors, manufactures subsea moulded cables and has state of the art calibration facilities throughout our global offices.
Seatronics will be sponsoring the RD Instruments Workhorse DVL 1200Hz aboard BBAUV. They are also the sole provider of all underwater connectors used on the Bumblebee. This totals up to almost 20 sets of Micro Series, Low Profile and Ethernet underwater connectors.
KEPPEL KOMtech, a subsidiary of Keppel Offshore and Marine, provided a cash sponsorship for the team to help procure expensive parts in BumbleBee. This division spearheads the R&D of new technologies, processes and competencies, across the spectrum of Keppel's businesses. Its scope includes technology foresight into alternative energy applications as well as developing designs, systems and critical equipment for rigs and ships.


National Instruments will be supporting the team in providing hardware and software required for the building of BumbleBee. NI is transforming the way engineers and scientists design, prototype and deploy systems for measurement, automation and embedded applications. NI empowers customers with off-the-shelf software such as NI LabVIEW and modular cost-effective hardware, and sells to a broad base of more than 30,000 different companies worldwide.
Sparton provided a sponsorship of 2 AHRS-8 navigation sensors and 2 Phod-1 hydrophones. These will be integrated into Bumblebee for ROBOSUB, giving more accurate heading readings. The PHOD-1 hydrophones will be used to pick up the acoustic signals to complete one of the most difficult challenges. Sparton has more than a century of experience in designing and building products for the government and industry worldwide, including systems, subsystems, and components, such as our inertial systems and advanced acoustic hydrophones.


Festo is a leading world-wide supplier of automation technology and the performance leader in industrial training and education programs. We will be using their pneumatic systems for all our 4 manipulators: grabber, dropper, rotary, torpedoes launchers. The sponsored parts include linear cylinders, rotary actuator, solenoid valves, connectors and thru-panel aluminium bulkheads. This greatly reduce the number of through-hull connections.
---
Gold Sponsors
IKM Subsea provided a cash sponsorship for the team, enabling us to purchase BumbleBee's parts. IKM Subsea is a Norwegian ROV and Trencher manufacturer. They sell ROVs and Trenchers and operate these with personnel on a rental basis. Their key markets are the North Sea and Asia. In Asia they have offices in Kuala Lumpur and Singapore, with representative offices in Mumbai, India and Beijing, China. Their base for operations in Asia mobilizes from Singapore.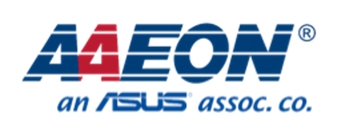 Aaeon Technology Singapore provided a sponsorship of motherboards, cooling systems, CPU, RAMs and SSD. We will be using these for Bumblebee to process vision data as well as completing other tasks! Aaeon manufactures and markets a wide range of OEM/ODM Industrial Motherboard, Embedded System, BOX PC, PC/104, ETX, Computer on Module, Panel PC and Industrial LCD Display etc. globally.
---
Bronze Sponsors
Via an internal referral from one of our Singaporean Beijing friend Rachel, we managed to liaise directly with the educational department of Autodesk. Badari from Autodesk Singapore will be providing for the team 125 licenses for Autodesk software and support required.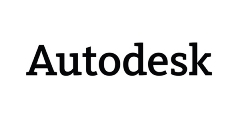 Evernote's goal is to help the world remember everything, communicate effectively and get things done. Evernote's collection of apps make it easy to stay organized and productive. Our team is using their premium subscription to keep our information organized simply and synced across multiple devices.
---
Equipment Partners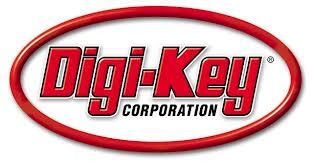 ---
Personal Contributions

Our F&B sponsors that enabled the team to work with our stomachs full! 🙂